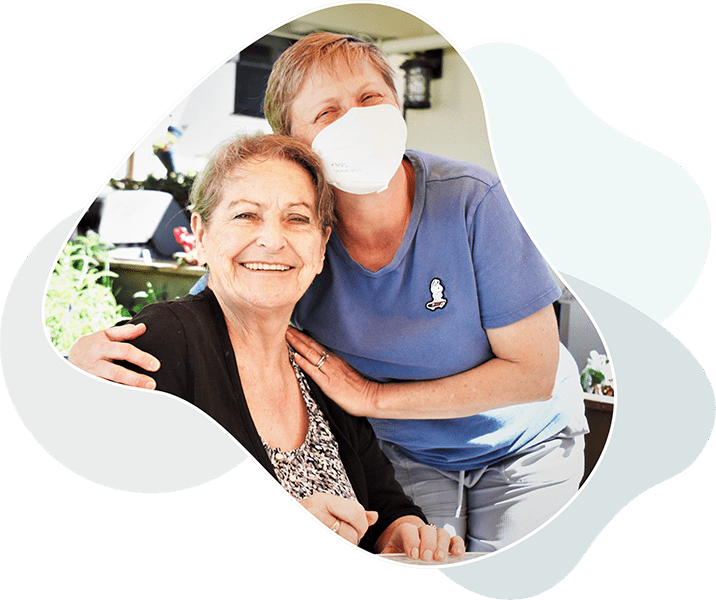 We dedicate every day to treating our residents like family.
Mission
To dedicate each day to treating our residents like family by providing individualized, compassionate, and attentive care to all seniors as possible regardless of financial or social background.
Our Story
Services Offered at Del Monte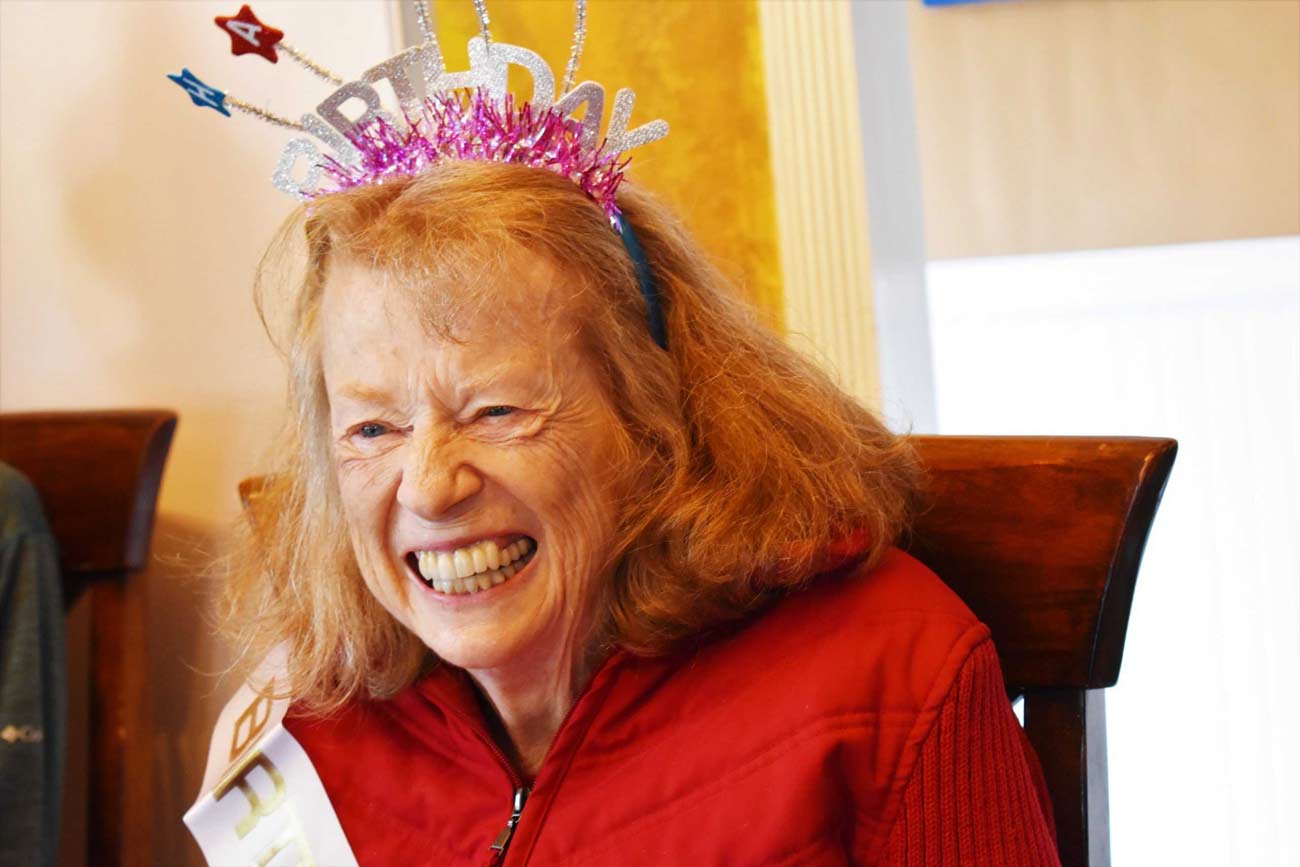 Come and experience the Del Monte Community for yourself at a time that works for your schedule! We will happily show your our beautiful campus and answer any questions you have along the way!
Welcome to Your New Home!

I'm so grateful to have found Del Monte Assisted Living for my mom. I toured over ten senior communities in Monterey, all of which were wonderful, but with Del Monte, what stood out most were the people that work there. They are the most kind and fun loving staff I've ever seen in a workplace. Their love for what they do is evident and it shows in how they engage and care for their residents, which continues to give me tremendous peace of mind. I highly recommend Del Monte Assisted Living.
Kristeen Thomas
2021-09-28
This facility and its staff were the light of hope for me and my dearest friend at the end of her life. My friend had terminal cancer and needed a place to rest during the end of her journey here. I was told by Chomp on a Friday that she had entered the palliative care stage and would need to find hospice care in approximately two weeks. My friend did not have any family that could care for her at home nor did she have much money. On that same day I started calling residential care facilities to find her a place. One place told me there would be a non-refundable $6500 "community fee" and an additional basic monthly room fee of $5,000. If more care was requested that amount would increase at $1,000 increments. Other facilities I spoke too were similar. Three days later I was informed by CHOMP that my friend was being discharged (so much for two weeks). I was still looking for a residency for her when this call came. I cannot tell you the amount of stress I was under. Following that call, I reached out to the Del Monte Assisted Living & Memory Care. I was told the cost for residency and it was reasonable enough for us to afford but she didn't have the necessary amount to move in. I explained my friend's situation (not having much up front money) and was told they would work with me on the funding. I asked them what was the minimum they needed to accept her and was told "however much she can afford." I was told that the focus of this facility was showing respect to their patients, not the amount of money the patients brought with them. My friend was given a room two days later. She passed on a few days ago after being at the facility for about two weeks. I can honestly say, they showed all of us respect, kindness, & compassion. I will never be able to express the gratitude I have of everyone at Del Monte Assisted Living & Memory Care but I hope that this review will spread the word that if you have a loved one that needs a place of comfort to end their journey, this is that place. To all at the Del Monte Assisted Living & Memory Care...thank you from the bottom of my heart and know the universe is made better by people like you. Kristeen
My Grandfather moved here months ago and they are AMAZING! The rooms and bathrooms are remodeled and have all nice bright fresh paint, and the items in the room are all nice and new. They allowed us to bring in what we wanted to make him feel at home. They were kind and loving with him the entire time he was there. The gardens and patio area are well kept and so pleasant to visit and sit out with him. He had a patio set out side of his room and over looked the courtyard where they have games, music, and all kinds of different things for the residents. This facility is not one that they just take your loved one and put them in a room at all they are encouraged to join groups and eat out with all the other residents. My Grandfather was very social before moving from his home to assisted living so we were worried he would get enough social interaction and stimulation and he had tons there. I cannot say enough good things about this place. They have rooms in many price ranges and its all inclusive no hidden costs or nickle and diming. Sunny and Gabriela really made the process of moving him to assisted living coming from his home easy. He enjoyed it so much he told us to sell his house he was staying and loved it there. They are family run and it shows they take so much care in the residents and facility.
I like your home care setting and staff. They are very friendly and hospitable. I visited Joe C. a couple of times and asked him he likes the place and he said they are very friendly and nice. I noticed your staff is also attentive to their individual needs. I would highly recommend your home care to my friends who need it
My mom has lived in Del Monte for 3 months now and it is absolutely FANTASTIC!!! My mother's hearing often makes her very self-conscious, fearful, and hesitant to ask for help. Loria, Gloria, and the rest of the staff have helped her so much. They encourage her to use her hearing aids and she has become significantly less anxious. From onboarding and intake to the room being ready when we arrive to help being provided anytime we ask, Del Monte has delivered on every front. On top of that, the food is fantastic and the activities are fun and engaging. I would highly recommend it.
Patrick Woodward
2021-06-09
Near the beginning of the Covid pandemic, my partner and I were very fearful of what caring for her father would look like. We were also expecting our third child and just weren't sure how we were going to juggle it all. My partner had always pictured caring for her father, but as his loss of memory progressed we needed help. At Del Monte we found a place for him that felt like home. We never wanted him to spend his days in a facility. This was almost like a retreat, the beautiful trees and sunlight everywhere. The staff were so loving and friendly. We will always be grateful to Del Monte for providing a home for him and giving us ease of mind.
John Smitherman
2021-04-01
The owner and staff here helped me through difficult times with my Mother at the end of her life. Everyone I met was compassionate and competent. The facility has a warm home style feel to it.
Thank you from the bottom of my heart. You have been positively wonderful. Your staff was so kind, respectful, compassionate and caring. My aunt was blessed to be in h your hands. You will be in our prayers always.
I just wanted to say thank you for allowing me and my family to visit my dad. We had such a good time with him, he was in good spirits and looked happy and healthy! I'm so grateful my sister made a good decision of putting our dad in your facility, it's such a relief knowing he's in good hands and being well taken care of. Thank you again
Thank you for your hospitality yesterday, and what an incredible feeling to now be able to see my mom in person. She was so happy yesterday to have us visit with her in her room. As I walked her to her room, we stopped to look at and name all the plants around the interior grounds - it looks so beautiful. The new plantings of the hydrangeas, lavender, and geraniums look very nice. And her photo button phone works great again - a seemingly small thing, but a very important one for her declining state of mind.